Salestack is an Indian cloud-based software company headquartered in Ahmedabad, Gujarat. Salestack is an idea of replacing traditional desktop CRM software with CRM in the cloud, making it accessible anytime from anywhere.
We provide Customer Relationship Management (CRM) service platform that brings digital intelligence to everyone.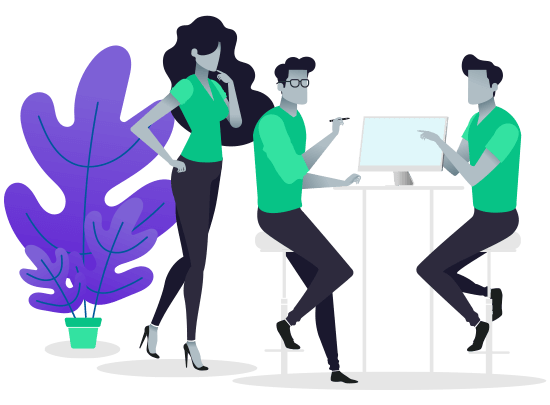 A Brief History
Salestack incorporated in 2020 launched by Rosix Technology which distributed as CRM software.
As we know that there is a team behind every Organization achievement & Salestack CRM provide features like; Customer Management, Contact Management, Import, Quotation, Support, SMS, E-mail, reports, Notification, Sales Order, Invoice, Project Management, Task Management, Stock Management, Purchase Order Management & many more.
Salestack believe business deserves better software - software that's ready to go, easy to setup and use, and requires minimal customization. All of our products live up to this promise and are backed by our world-class support.
Today, over 500 companies trust our software to run their business. We believe it's just the beginning...
What does Salestack Do?

• Actively tracks and manages customer information.

• Connects your entire team from anywhere.

• Intelligently captures acquiring customer from Portal.

• Simplifies repetitive tasks so you can concentrate on leads.

• Delivers instant insights and recommendations.

• Extends your business grows.

Why Salestack matters?

• CRM helps you for smooth & easy processes without any manual effort so you can get on with business.

• You'll find more leads, close more deals, keep more customers and grow your business.

• One place to store all customer information means your conversations are always personal, relevant, and up to date.
Trust
We communicate openly with our customers, and do what it takes to keep their data secure.
Customer Success
Our customers' success is critical to our growth and we're committed to succeeding together.
Innovation
We pursue ideas that could change our company, our country — and maybe even the world.