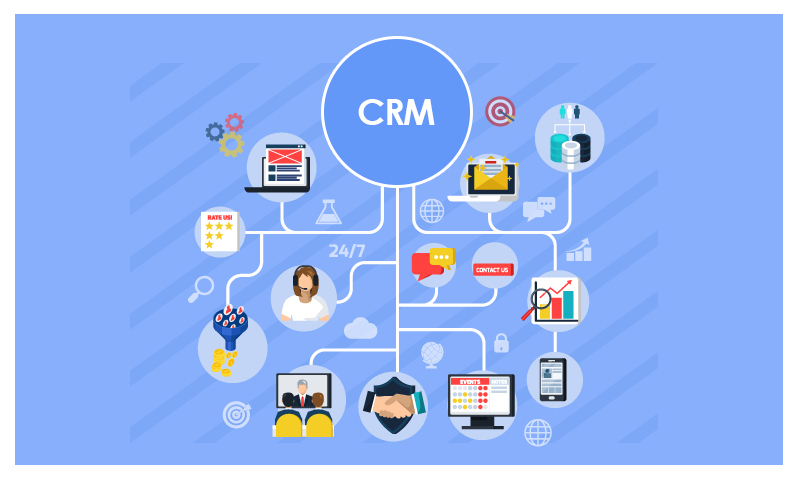 CRM Software integrates the entire sales cycle operation to increase conversion rate, grab up-selling opportunities, and ensure better client retention. Here are the key points on how CRM for sales increases efficiency.
Unparalleled Customer Satisfaction
CRM software enables sales reps to understand customers and know what they want. Businesses can monitor clients' needs, expectations, and reviews of products and services.
CRM system also allows management to keep track of your sales, record customer calls, monitor customer interests, send reminders on appointments, and more. Customer satisfaction helps in the long-term growth and profitability of any business.
Flip kart and Amazon provide excellent customer service with their integrated CRM approach. Customer service representatives of these companies can easily track the customers' billing history and feedback. This approach helps them gain and retain loyal customers.
Sales CRM software enables sales team collaboration to achieve synergic benefits. Sharing information about an ongoing opportunity, transferring calls to the right sales representative and strategic calling help businesses reap extra benefits.
Every piece of customer data is made accessible to the entire sales team, who can use it to provide outstanding service.
CRM software enables you to track customers' purchasing patterns and preferences. It helps gain a deeper understanding of your customers and develop better customer relationships.
Optimizes Marketing Campaigns
With the help of a CRM solution, you can analyze customer data and insights and optimize marketing campaigns. This way, businesses can better engage with customers as per their buying habits and patterns. The software is essential in increasing the conversion rate of your leads and the overall ROI on your sales and marketing efforts.
The entire business model of CRED Company is based on gaining insights into buyers' purchasing habits and spending patterns. Accordingly, they drive campaigns that touch the pain points of their target audience.
Sales CRM software enables you to track and monitor your sales activities from anywhere. Companies can evaluate the performance of any product, service, sales team, or marketing campaign with custom reporting. Managers can focus on the most profitable areas, which will ultimately boost their revenue.