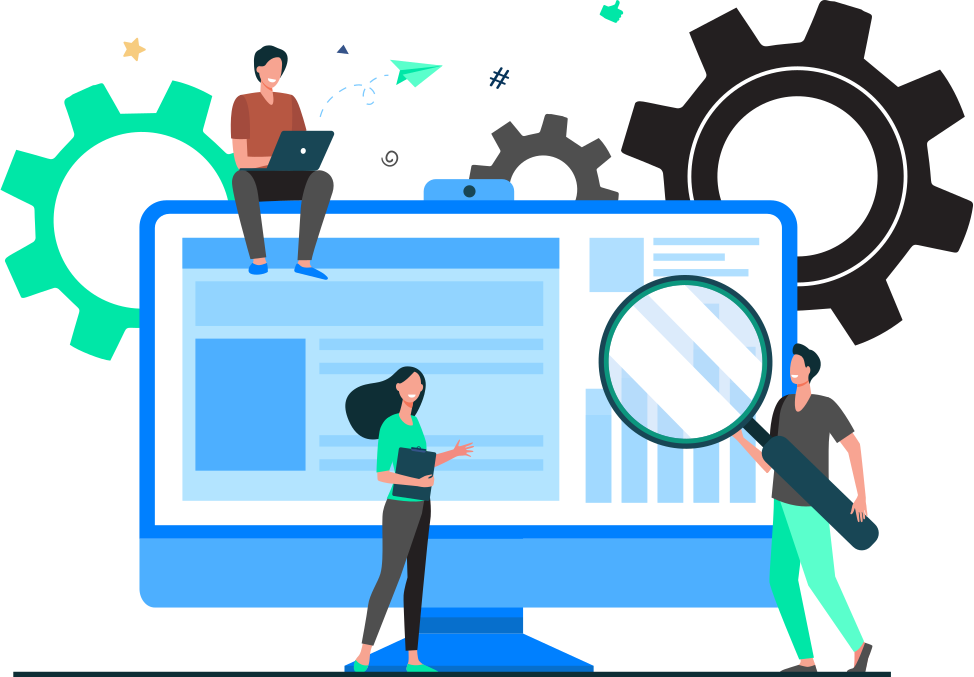 Customers are the lifeblood of any business and you just cannot afford to neglect customer relationships. Fortunately, with the help of ever-evolving technology, there is so much customer relationship management (CRM) software out there to help you with such matters.
CRM software is one of the most important tools that every business, big or small, should integrate into its system.
But how do you pick the right CRM software when you're presented with a sea of options? Here, we will discuss the seven most important factors you need to consider when looking for efficient CRM software for your business.
Specialization
One of the first things to check when looking for CRM software is its specialization. Does your business belong in a specialized industry? If so, there are software options available that are specially designed to fit a certain 'niche.' For example, if you are in the financial industry, there are CRM solutions that provide financial functions and regulations. There are also some that are specifically built and designed for restaurants, real estate, retailers, and others.
Compatibility
Although this does not pose too much of a problem with today's CRM solutions available in the market, it pays to double-check the compatibility of the software you plan to purchase. The best you can get is a cloud-based one, like the Crystal Dash, so everyone in your company can access the necessary information anytime, anywhere. Moreover, look into the integration of software to ensure its compatibility with your existing technologies.
Customization
Sure, all CRM software is created for the key purpose of maintaining good relationships with clients. However, what makes good software better (or even best) is its ability to be customized and modified in certain areas when needed. Even if it cost way more than basic CRM software, you know it's worth it because it perfectly molds to fit your business's unique needs.
Functionality
When choosing CRM software, examine the functions of every feature and how each of the functions can help your business. Features such as the ability to provide a history of transactions are important for business growth. Other features that can be extremely useful for your businesses include:
• Accessibility of features through multiple channels
• Mobility
• Analytic tools for complex data
• Lead generation tracking
• Follow-up tools for prospective clients
• For hosted CRM, 24/7 availability of vendor to minimize possible downtime
Price
As you noticed, the price isn't at the top of the list. Why? Because, as mentioned, paying more would always be worthy if it means much better functionality. However, the price and your budget should still be among the factors to consider when purchasing CRM software. Aside from the cost of the software itself, also keep in mind the expenses required for purchasing other equipment and the necessary updates of the software to be able to use it in its best state.
Ease of Use
CRM is not only for keeping your clients' information organized; it is there to help increase your overall productivity and help implement more efficient marketing strategies. These are the main reasons why CRM software is crucial for your business. So, ensure to look into different CRM software and understand which of them would be easy to use for your employees and easy to integrate into your existing system.
Deployment
CRM software is hosted in two different ways—on-premise and on-demand. The former requires the software to be installed into your server, in your physical office; while the latter provides services that are delivered through a cloud-based platform provided by a third party. It is important to understand the difference between the two systems and how they can help your company.
CRM software is essential for revenue generation and the overall growth of the business. However, using the wrong CRM software can do more harm than good to your bottom line.
So, if you are a business owner or a manager looking for reliable CRM software, Crystal Dash provides a range of useful tools and customizable features to perfectly fit your company's growing needs. Since you want nothing but the best for your company, let us be your partner for growth. Call us now!