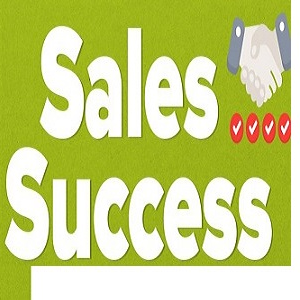 Business is all about relationships. But dealing with multiple people requires keeping track of countless interactions. It's a challenge that many businesses face. CRM Software will only be as impactful on revenue as users make it.
To help show you valuable CRM can be for sales teams, we've put together five ways to close more deals with CRM software.
Let's get started.
1. Spend less time entering data
CRM software's greatest ability from the perspective of salespeople who want to spend more time working with prospective customers and less time on menial tasks is its aptitude for automated data entry.
Rather than manually reporting every lead captured at a trade show or through webinar signups, CRM software with built-in web forms and list importing tools can record that data automatically. This gives your sales team more time to work directly with customers and nudge them towards a sale. It also improves your ability to quickly follow-up with leads.
2. Get your timing down
Timing can often make the difference between closing a deal and losing a deal. Knowing where a potential buyer stands in relation to a final sale should influence when and how you engage them. Some prospects will only be interested in gathering information and comparing options, while others are ready to get a price quote and iron out a contract. It's a delicate balance.
CRM software can keep your reps from being too eager or waiting too long to develop a lead. By illustrating the sales pipeline and showing a prospective customer's place on it, your team will know whether or not it is time to engage. With most platforms, you can create custom stages based on level of qualifications such as inquiry, lead, Marketing Qualified Lead, Sales Qualified Lead and opportunity.
3. Use analytics to improve your strategy
CRM software isn't just used to store customer information. It's also an advanced reporting tool that sales teams can use to track sales performance and adjust their tactics, when necessary. Most CRM solutions come with a variety of built-in reports, which may include:
Profitability and revenue

Financial forecasting

Sales cycle reports

Win/loss reports

Progress to goal


4. Know your buyers' needs
Intuition can only take a salesperson so far. CRM software can show you not only when a customer is ready to buy, but also the best way to engage them. This is especially true when your CRM is integrated with a marketing automation platform: metrics collected during the pre-sale stages can help your reps deploy their skills more strategically to close a deal.
This data can provide insight about where a prospect sits in the sales pipeline, what channel they came from, what materials they have read or downloaded, and which techniques have or have not been successful in the past.
5. Build better relationships with customers
CRM software is a highly-effective tool for improving relationships between your company and its customers. Although the business world has grown increasingly digital, people will always be inclined to buy from a company that they know, and that knows them.
CRM can hold information that will prove invaluable for understanding buyers — digital body language, communication logs, purchase history, company data, and source attribution.
All of this can be put to use by sales staff to develop a better understanding of customers, improve customer experience, and close more deals.
Conclusion
The traditional way to close a deal has always been the handshake, but as your business grows, you need tools that help you scale.
Understanding your customers and giving sales teams enough data to make intelligent decisions are keys to effective selling.