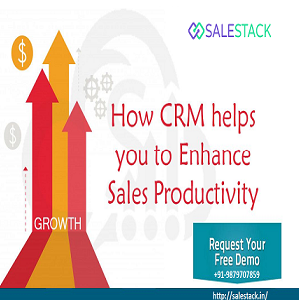 A CRM software is an invaluable tool that will simplify the management of your small business. Implementing the right CRM can increase sales efficiency – you can close more deals, increase sales, and improve forecast accuracy. ... If used correctly, a CRM can improve productivity by 50%.
Below are three ways that using a CRM system can increase the overall productivity of your sales team.
1. Lead Qualification
CRM technology can be extremely effective at qualifying leads before they're put into the hands of the sales team. It's important that you have a well thought-out lead qualification process to begin with. The next step is to map that lead qualification process to your CRM.
An effective lead qualification process should include:
Key questions used to qualify prospects
The disposition of each lead
The number of times a lead is touched before it is abandoned
Next steps that outline what needs to happen to make the lead sales ready
A quality control process that enables sales management to review the quality of each lead
2. Proposal Generation
Tracking down the necessary documents, spreadsheets and approvals associated with creating and sending prospects a new proposal can take hours or even days. This delay could cost you the sale. However, if all of the critical information needed to develop a proposal is stored within the CRM, the process of creating one only takes a few minutes of your time.
By leaning on your CRM system for generating your proposals, not only will the contact and opportunity information from your prospect flow into your proposal, but your catalogue items and pricing information are automatically entered as well.
3. Report Automation
Allowing your CRM to auto-generate a daily sales report for your manager could save you hundreds of hours per year. That means that you get to spend more time doing what you do best, selling. In addition, viewing your sales numbers week to week can help you to improve your sales processes and serve as a motivational tool to improve your individual performance.
At the end of the day, the process is more important than the tool. However, CRM is one of the most powerful weapons in the salesperson's arsenal, enabling you to save time, increase sales and increase productivity, if you're willing to set up a few key processes on the back-end, ensuring your success.