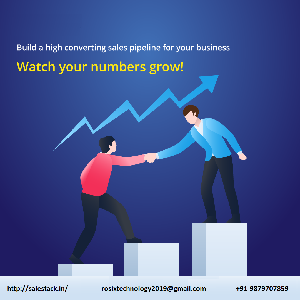 Sales productivity is broadly defined as the rate at which sales reps acquire revenue for business. Now for your business to increase revenue, sales teams have to increase productivity. For a lot of sales teams eliminating redundant and mundane tasks is the increasing problem today. Sales reps are pushed to perform certain administrative tasks, follow a sales cadence, manage pipelines, generate performance reports, etc., while your business can't compromise on better sales management, you definitely can find ways to enable your reps to sell better; empower them with the right sales tools & define your sales process.
What to look for in a productivity CRM
CRM system must have to improve your sales team's productivity.
Less data entry, more automations
Data entry defeats the purpose of your CRM tool. But ironically, this is still a basic requirement today because plenty of CRMs don't fulfil this capability for sales teams. 29% of salespeople spend an hour or more on data entry every day. A good CRM software allows you to automate some of your daily tasks, and the best one will let you automate even 95% of sales tasks.
Built-in email and massage
Email and massage are the most used methods of communication for sales teams. It's undoubtedly the most ineffective way for teams to operate on a daily basis. Find a CRM that comes with the two most basic functions so you don't have to work outside of your sales tool.
Reporting
Without reports, businesses have no frame of reference to make decisions and take appropriate actions. Although buyers look at this feature as solvable by third-party tools, the grunt work—export data, filter data, create charts, share with team—can take up hours of your time. It's far easier and effective to have the CRM create your business reports. The best ones even offer a live dashboard to view your reports right off the bat.
Visual pipeline
CRM software give sales reps a systematic approach to close deals. Modern systems allow you to customize the stages in your sales pipeline to align with your sales process CRM offers the benefit of visualizing deals along with the capability to access information directly from the pipeline view.
Sales reps don't need multiple tools. What they need is a CRM software that understands their asks and provides solutions—within the tool.
Replace manual with automation
Spending half your time in mundane activities like data entry and sending template emails, when you could be spending that time on calls and strengthening relationships with your leads. Intelligent workflows help you address this issue.
Advanced real-time lead capture
Most sales CRMs don't make it easy to capture leads from your web forms & Social media. You end up creating another form so it's convenient for the CRM to do the sync-up. Or you could be spending money and time on developers to build a bridge between your sales CRM and the web form. Use your existing web form to connect with the CRM and automatically capture all signups as brand new leads in Salestack. Save time collecting and entering leads manually for sales reps to start selling faster.
Visualize sales opportunities
Build and define your pipelines with Salestack. Use the visual pipeline to forecast your revenue, filter and sort deals, and customize your views. Sales reps can perform actions—drag and drop deals across stages, call and email, create tasks and appointments—in the pipeline view itself.
Get more done on-the-go with the Salestack CRM
· Get a 360° view of leads, contacts, accounts, and deals
· Update lead and deal status real-time
· Email and massage your leads
· Create tasks and appointments
· Use your calendar to set meetings
· Stay updated on tasks and reminders with push notifications
Give your team a productivity boost with Salestack CRM
Salestack has been helping sales teams of all sizes across the world to improve their everyday productivity. From capturing leads to closing deals, set up your sales team for success by giving them time to do what they do best—sell.