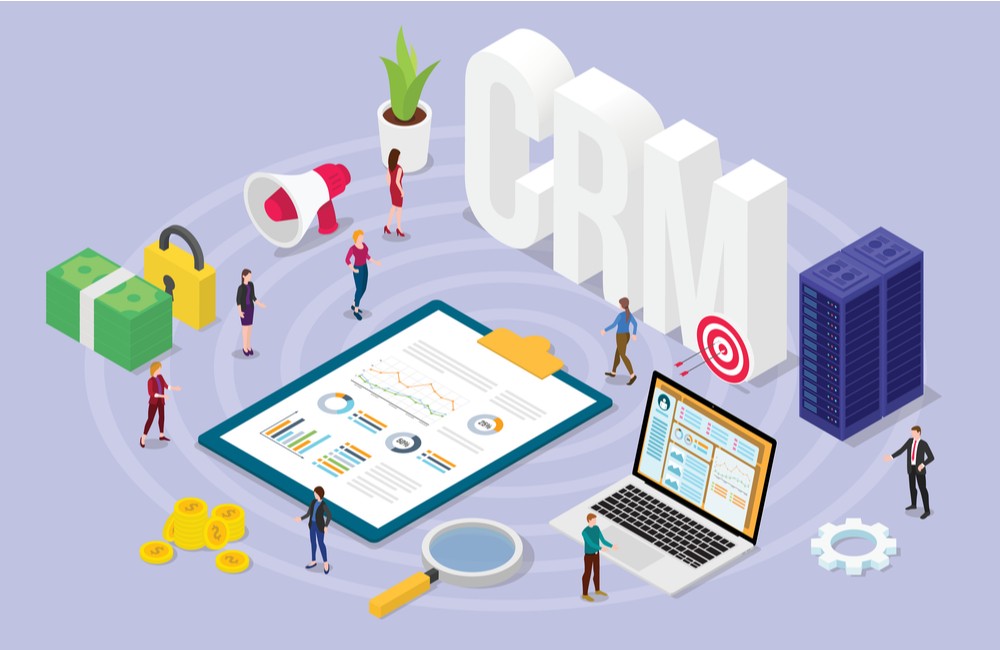 Customers are important as no business exists without its customer base. And, of course, the way a company manages its customer database determines its business success.
Better relationships = higher customer satisfaction
As your company grows, so does your customer database.
Eventually it becomes more and more difficult to centralize and streamline your communications with customers, both potential and existing.
Important conversations are hidden in emails, scattered around in spreadsheets, lost on Post-it notes, leading to patchy and inconsistent interactions with customers.
All of this leads to – simply and plainly – you losing money.
But, worry not! Studies show that the answer to this problem could be a CRM system.
Benefits to make your customer relationships better
A CRM system can benefit your business by helping you centralize, optimize and streamline your communications with customers, and become better in these areas.
1. Better knowledge of customers
As simple as it may sound, but a mere fact that you have all information stored on each contact in one place make CRM a super powerful communication tool.
Like a cheat-sheet offering easy access to key information, a CRM system gives your sales & customer service teams a competitive advantage.
CRM system allows you to know better who your contacts are and what they want.
2. Better segmentation
Nobody wants to do business with a faceless crowd. Everybody wants to deal with a perfect audience.
You can do it by segmenting contacts (customers and prospects) into target audiences. And there's hardly anything else out there that does segmentation better than a CRM.
CRM allows you to break down data by categories and criteria, making it easy to create focused lists.
CRM system helps you know better who is really interested in what you have to offer, who is still being on the fence, and who is cold as ice.
3. Better customer retention
Apart from being a great asset in finding and nurturing your potential and new customers, CRM is also a great tool for keeping your existing customers happy.
A CRM system comes up with a handful of "customer retention" benefits: it will help you keep your promises by reminding you about appointments or when to send follow up emails.
CRM can also prompt you to reach out to those customers who have not been contacted in while, and perhaps feel neglected.
4. Better anticipation of needs
We feel more confident when we know what to expect.
The same applies to business. It's easier to cross-sell or up sell a customer when you've been tracking their buying habits.
And since one of the key benefits of having a CRM system is to help salespeople sell more and sell faster, it is the access to customer interaction history through the entire customer journey that allows sales reps to anticipate customer needs.
A CRM system is also indispensable in providing great customer service. The access to interaction history makes it easy to offer timely customer service.
5. Better and speedier communication
Not making your customers wait by quickly replying to their requests is a sign of professionalism.
Saving yours and your customers' time is the CRM system, which offers you a set of customizable, ready-to-use email templates, letters, documents, proposals, quotes etc.
CRM system can also help you draft SMS and emails and schedule their dispatch daily, weekly, monthly or yearly in advance.
6. Better protection of data privacy
A CRM system can help you obtain and document your contacts' permission to store and use their personal details (consents), send automatic notifications to all new contacts informing that you would like to store their data, manage your customers' subscription to email communication preferences and even set up rules to update personal details for groups of contacts – all at one time.
Customer relationships as a business priority
A customer is more than just a sales opportunity.
You can have the most amazing product to offer, but if you don't treat your customer right, you won't sell a thing!
That's why building good relationships with them is every business' number one priority.
And this is exactly what a CRM does best – helps you maintain great relationships with customers, by treating each and every one individually, not forgetting about them, and being there when they need you.
CRM system is a powerful tool to strengthen your bond with your customers, as it will build deeper trust with your contacts since their personal information is going to be handled securely and professionally.