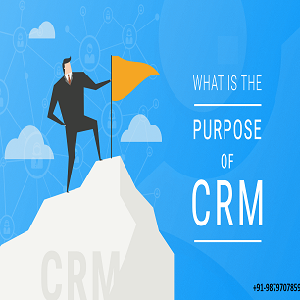 Customer relationship management (CRM) is an approach to managing a company's interaction with current and potential customers. It uses data analysis about customers' history with a company to improve business relationships with customers, specifically focusing on customer retention and ultimately driving sales growth.
The top CRM features and functionality include:
· Contact Management. Contact management is an element of CRM that sometimes goes by customer management software. This allows users to segment your contacts into groups to organize and better cater to them. With this CRM capability, you'll be able to gather crucial customer data and bolster your marketing strategies when introducing new products. This is a key factor in customer satisfaction!
· Sales Team and Customer Opportunity Management. Quantifying the opportunity that your sales team has with customer is a relatively basic feature of CRM. Referred to as lead scoring, it allows users to identify the customers that are most likely to convert. This helps streamline sales/marketing teams, improve efficiency and optimize your sales process.
· Lead Management for Determining High-Quality Leads. This technology allows a business to determine the best customers to follow up with based upon demographic and psychographic factors. Like lead scoring, it improves the efficiency and productivity of your sales team by helping them focus on the right leads at the right time.
· Reports and Dashboards. Once relegated to business intelligence tools, BI, reporting and dashboards have become some of the top CRM features. Users can view statistics in a highly visual, engaging perspective using customized reports and dashboards. They offer real-time data updates and a platform that can be accessed from various portals, improving ease of access for a variety of personnel. Management can use these reports to make data-driven decisions — an investment in CRM BI is an investment in the future of your business.
· Sales Analytics. On the subject of reporting, sales analytics is one of the most valuable features of a CRM. Users can create better sales campaigns in the future by analyzing the hard data of past campaigns. CRM helps you collect data from social media, polls and website traffic, and then analyze it — all with the same software.
· Sales force Automation. Another of the many functions of a CRM is the ability to automate certain aspects of your sales process. This includes outgoing calls and follow-up campaigns, as well as the organization of data for more effective future campaigns. Automating these repetitive tasks allows your employees to devote their time and focus to more complex tasks.
· Email Client Integration. You can now gain all of the automation and the organization of a dedicated email client inside of your CRM user interface. Don't depend on Outlook or IBM notes — find a CRM that will do double duty for you. Then when a customer calls needing support, your reps can easily pull up their previous interactions and information to give them the best care possible.
· Workflow and Approvals. One of the ways in which your company will instantly increase its efficiency is by optimizing workflows. CRMs can facilitate optimization by automating processes like data collection, data analysis, marketing campaigns and other tasks that were previously done manually. They also offer reporting and analytics to help users identify problem areas in order to improve them.
· Sales Data. One of the best features of CRM is its ability to organize your sales and customer data into manageable chunks. Once raw data is stratified, it can be developed into visualizations you need to make decisions.
· CRM Data/File Storage. One of CRM's key features is a proprietary method of data storage so users can pull up the data in an efficient manner. CRMs also offer safeguards to protect and backup this important data to prevent losses and security breaches.
· Sales Performance Management. Among other CRM system features, sales performance management offers a range of benefits to sales teams. Managers can easily see what aspects of the sales team are performing well and which need improvement. Data can be organized by sales rep or by other quantifiers. You can manage the performance of sales partners from the platform to ensure your team is performing at its best.
· Support Automation. Users can control the output of your customer support features from your UI.
· Cloud-Based or On-Premise CRM. CRMs come in several different formats — web-based, also known as SaaS or online CRM, or on-premise. On-premise CRM systems use a network of highly-customizable onsite hardware and software systems that require software licenses to store customer data. Cloud CRM solutions exist on remote servers where software updates, security measures, hardware upgrades, backups and more are managed by the CRM service provider. Both come with unique pros and cons to consider before choosing.
· Product Level Quotes. A CRM functions as an inventory database for your products. Keep up with quotes for the products that you sell individually. Find out which products are doing well with customers and where sales are lost. Access this information from handheld devices, desktops and more.
· Role-Based Views. This allows you to manage your employees' activity based on level and keeps your customers' data safe.

Customization Options. Customization is one of the more basic CRM features, but it has far-reaching implications. The more customization, the more flexible the CRM. It's crucial to know your needs when it comes to customization before making a purchase.