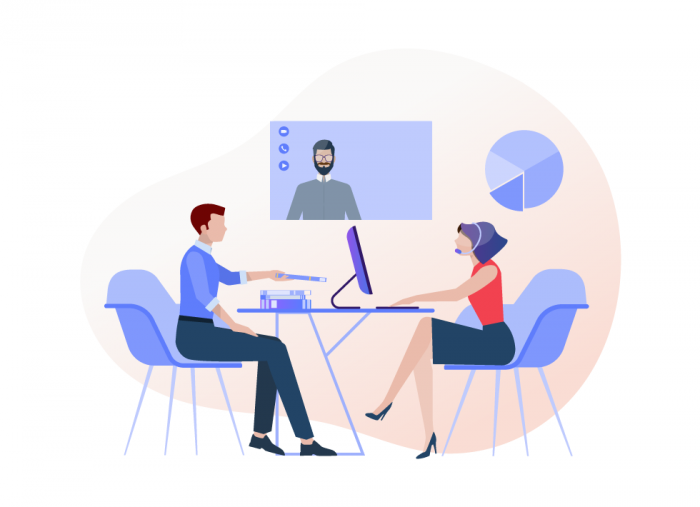 A CRM tool lets you store customer and prospect contact information, identify sales opportunities, record service issues, and manage marketing campaigns, all in one central location — and make information about every customer interaction available to anyone at your company who might need it.
Customer relationship management (CRM) helps businesses to gain an insight into the behaviour of their customers and modify their business operations to ensure that customers are served in the best possible way.
Business benefits of CRM
A major benefit can be the development of better relations with your existing customers, which can lead to:
· increased sales through better timing due to anticipating needs based on historic trends
· cross-selling of other products by highlighting and suggesting alternatives or enhancements
· identifying which of your customers are profitable and which are not
This can lead to better marketing of your products or services
· effective targeted marketing communications aimed specifically at customer needs
· enhanced customer satisfaction and retention, ensuring that your good reputation in the marketplace continues to grow
· increased value from your existing customers and reduced cost associated with supporting and servicing them, increasing your overall efficiency and reducing total cost of sales
· improved profitability by focusing on the most profitable customers and dealing with the unprofitable in more cost effective ways
Types of CRM solution
Customer relationship management (CRM) is important in running a successful business. The better the relationship, the easier it is to conduct business and generate revenue. Therefore using technology to improve CRM makes good business sense.
CRM solutions fall into the following four broad categories.
Outsourced solutions
Web-based CRM solutions for your business which approach is ideal if you need to implement a solution quickly and your company does not have the in-house skills necessary to tackle the job from scratch. It is also a good solution if you are already geared towards online e-commerce.
Off-the-shelf solutions
CRM software may be suitable for smaller businesses which approach is generally the cheapest option as you are investing in standard software components. The downside is that the software may not always do precisely what you want and you may have to trade off functionality for convenience and price. The key to success is to be flexible without compromising too much.
Custom software
This can be expensive and time consuming. If you choose this option, make sure you carefully specify exactly what you want. This will usually be the most expensive option and costs will vary depending on what your software designer quotes.
Managed solutions
A half-way house between custom and outsourced solutions, this involves renting a customised suite of CRM Software as a tailored package. This can be cost effective but it may mean that you have to compromise in terms of functionality.
How to implement CRM
The implementation of a customer relationship management (CRM) solution is best treated as a six-stage process, moving from collecting information about your customers and processing it to using that information to improve your marketing and the customer experience.
Stage 1 - Collecting information
The priority should be to capture the information you need to identify your customers and categorise their behaviour.
Stage 2 - Storing information
The most effective way to store and manage your customer information is in a relational database - a centralised customer database that will allow you to run all your systems from the same source, ensuring that everyone uses up-to-date information.
Stage 3 - Accessing information
With information collected and stored centrally, the next stage is to make this information available to staff in the most useful format.
Stage 4 - Analyzing customer behavior
Using data mining tools in spreadsheet programs, which analyse data to identify patterns or relationships, you can begin to profile customers and develop sales strategies.
Stage 5 - Marketing more effectively
Using CRM to gain a better understanding of your customers' needs, desires and self-perception, you can reward and target your most valuable customers.
Stage 6 - Enhancing the customer experience
Just as a small group of customers are the most profitable, a small number of complaining customers often take up a disproportionate amount of staff time. If their problems can be identified and resolved quickly, your staff will have more time for other customers.