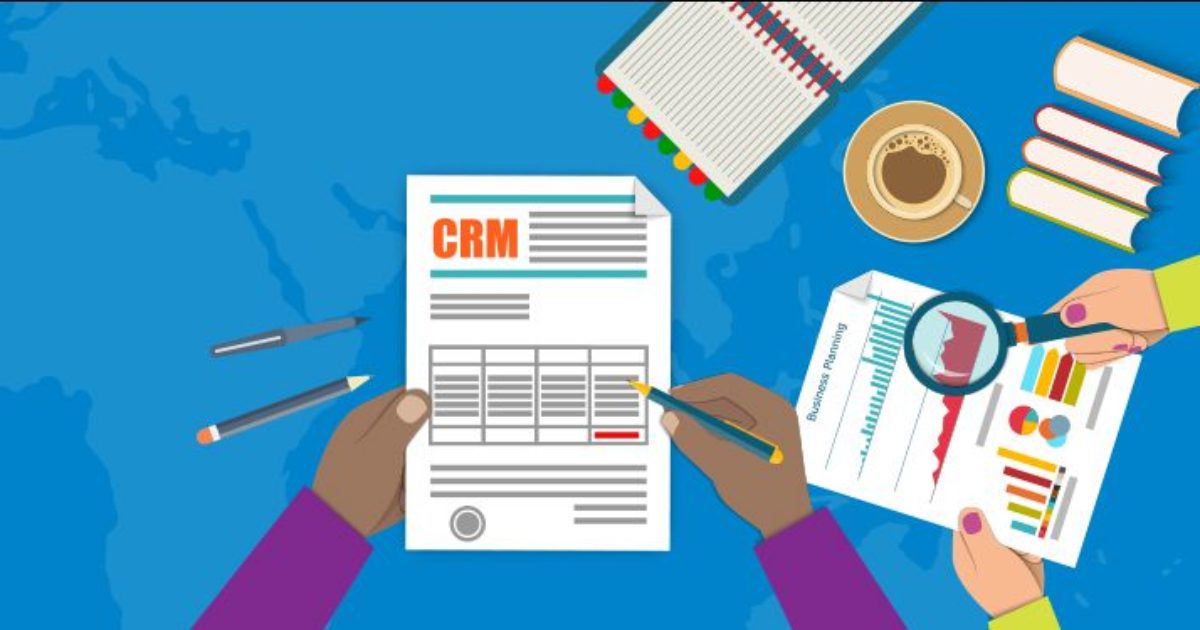 The advantages of customer relationship management system extend beyond running a business and its closely related relationships. Ideally, a CRM system should help your business improve the relationship with existing customers, find new customers and win back former customers. This system is integrated into a software system that facilitates collection, organization and management of the customer's information. A CRM system can be beneficial to both small and large scale businesses as long as it is implemented appropriately.
Enhances Better Customer Service
This system allows each employee to understand the specific needs of their customers as well as their transaction file.
The organization can occasionally adjust the level of service offered to reflect the importance or status of the customer. Improved responsiveness and understanding among the business employees results in better customer service. Moreover, the company would benefit more by getting feedback over their products from esteemed customers.
Customer service efficiency is measured by comparing turnaround time for service issues raised by customers as well as the number of service errors recorded due to misinformation.
Facilitates discovery of new customers
CRM systems are useful in identifying potential customers. They keep track of the profiles of the existing client and can use them to determine the people to target for maximum clientage returns.
New customers are an indication of future growth. However, a growing business utilizing CRM software should encounter a higher number of existing customers versus new prospects each week. Growth is only essential if the existing customers are maintained appropriately even with recruitment of new prospects.
Increases customer revenues
CRM data ensures effective co-ordination of marketing campaigns. It is possible to filter the data and ensure the promotions do not target those who have already purchased particular products. Businesses can also use the data to introduce loyalty programs that facilitate a higher customer retention ratio. A CRM system coordinates customer data and ensures such conflicts do not arise.
Helps the sales team in closing deals faster
A CRM system helps in closing faster deals by facilitating quicker and more efficient responses to customer leads and information. Customers get more convinced to turn their inquiries into purchases once they are responded to promptly. Organizations that have successfully implemented a CRM system have observed a drastic decrease in turnaround time.
Enhances effective cross and up selling of products
Cross – selling involves offering complimentary products to customers based on their previous purchases. On the other hand, up – selling involves offering premium products to customers in the same category. With a CRM system, both cross and up – selling can be made possible within a few minutes of cross – checking available data.
Simplifies the sales and marketing processes
A CRM system facilitates development of better and effective communication channels. Technological integrations like websites, India Mart, Just Dial and more systems can make work easier for the sales representatives as well as the organization. Consequently, businesses with a CRM have a chance to provide their customers with various ways of communication.
Enhances customer loyalty
CRM software is useful in measuring customer loyalty in a less costly manner. In most cases, loyal customers become professional recommendations of the business and the services offered. Consequently, the business can promote their services to new prospects based on testimonials from loyal customers.
Builds up on effective internal communication
A CRM strategy is effective in building up effective communication within the company. Different departments can share customer data remotely, hence enhancing team work. It increases the business's profitability since staff no longer have to move physically move while in search of critical customer data from other departments.
Facilitates optimized marketing
CRM enables a business understand the needs and behavior of their customers. This allows them to identify the correct time to market their products to customers. The software gives ideas about the most lucrative customer groups to sales representatives. Such information is useful in targeting certain prospects that are likely to profit the business.
CRM software will remain relevant for quiet long as long as businesses desire a quick balance between product provision and customer acquisition. Inarguably, the advantages of customer relationship management will remain relevant as long as businesses desire to build a competitive advantage over their competitors.