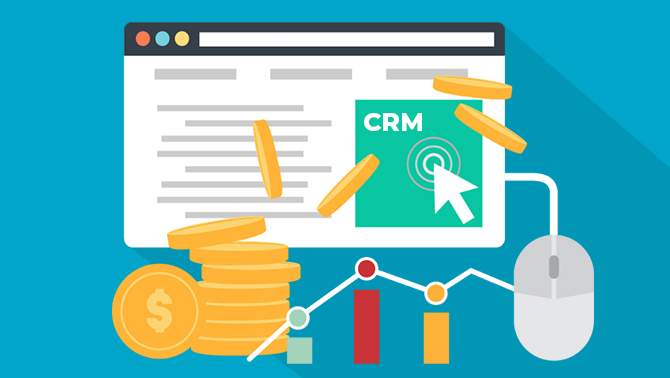 Customer Relationship Management (CRM) automation is the process of automating sales and customer service functions and enables the teams to track and manage their engagement efforts with current and prospective customers.
Automating the CRM allows sales teams to automate redundant prospecting and customer management tasks which are otherwise time-consuming. These tasks involve day-to-day activities such as data entry, contact updates, communication details, calendar management, and lead and opportunity updates.
Customer Relationship Management (CRM) software is used by businesses to manage interaction with current and future customers. Today's CRMs have evolved into a confluence of multiple functions but the primary objective of a CRM is to serve the customers better, increase retention, and manage the sales pipeline.
Beyond automating tedious sales processes and freeing up the sales person's time to focus on more strategic work, CRM automation also provides functionalities that empower sales teams to make complex decisions using advanced analytics. It facilitates easy collaboration between sales and marketing, which is a priority for many businesses.
· Contact management
Contact management is a basic feature offered by most CRM automation software to help manage contact data for prospects and customers with fields such as name, email, contact details, social profiles, company details etc. The contact management function should be provided on a clean and organized user interface that enables quick responses to search queries and easy accessibility to customer data.
· Lead management
Lead Management function in CRM automation helps salespeople keep track of lead activities. This includes leads identification, lead scoring, lead pipeline management, lead workflow management, and lead tracking. This function keeps salespeople updated with current data to effectively engage with leads and prospects.
· Documentation management
Sales processes include a lot of documentation such as : quotes, invoices, transactional documents, sales templates, and contracts. It is important to store these documents where they are readily accessible by sales and they can collect, upload and share them with ease. Therefore, documentation management is an integral function of CRM automation.
· Integration
CRM automation must facilitate integration with tools such as email systems, calendars, project management tools, etc. Email integration helps sales people keep track of their conversations, as well as segment their contact lists efficiently. Calendar integrations are useful to set-up calls, meetings, and reminders with prospects and customers. It also facilitates company wide collaboration for sales team and ensures that all the interaction history with a particular customer is available in a single place, thus reducing dependency on a single individual.
· Reports and analytics
Reports and analytics is a core functionality of CRM automation that helps optimize sales processes and enables data-driven decision making. From sales performance analysis to sales forecasting, reports and analytics play an important role in automating your CRM.