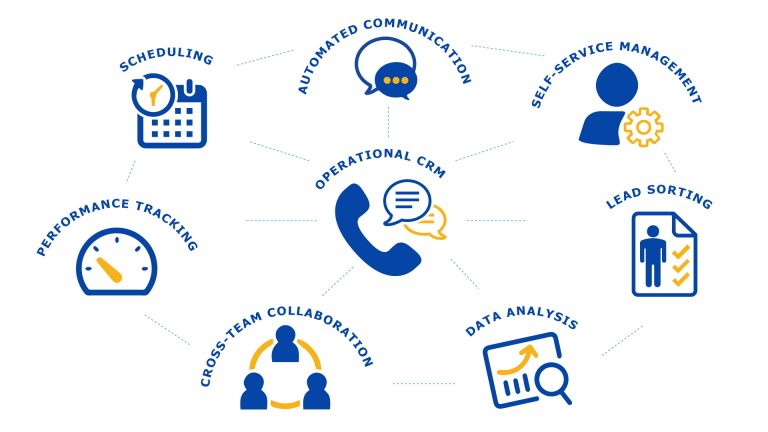 Salestack Software allows Organization to better manage leads and convert potential customers into loyal customers. It tracks your all lead while entering into the funnel, Prospects, Campaigns based upon a seamless journey to become a customer.
Salestack is helpful for sales teams in their selling process. It helps:
Sales peoples focus on their tasks:

Salestack software helps to representative to spend their more time on their scheduled activities which result in sales. For example, call to prospects client, attend meetings or working on strategies.

Streamline the process of strategy which used for sales:

Most of the time Sales people forget to send follow up calls or emails but Salestack help to remind their follow up.

Leader to get insight into the effectiveness of the process:

The customized report helps to leaders who having the charge of sales teams to see what is working and make adjustments to things that aren't. This will help to an overall more effective sales strategy.
Track Activity:

By configuration of Salestack CRM to email will automatically alert sales team members of the next steps they need to take. On this way they will able to take the correct actions at the right time which will be chances of sales success.

Generate Automatically up-to-date reports:

By automatically generating reports based on real-time metrics, Salestack software help managers to save time when they are analyzing how the team is performing & also helping higher-ups to make plans based on accurate predictions of company performance. Reports can be made based on metrics such as sales, revenue, and the performance of individual representatives.

Focus on the prospective leads:

Focusing on the prospective leads is the most effective way of increasing sales and productivity. If an Organization knows what makes a good lead, it can be analyze by a lead and decide how to qualify. It is based on the number of employees, industry, or revenue. Sales representatives can be sure by only focus their time on the most qualified leads.